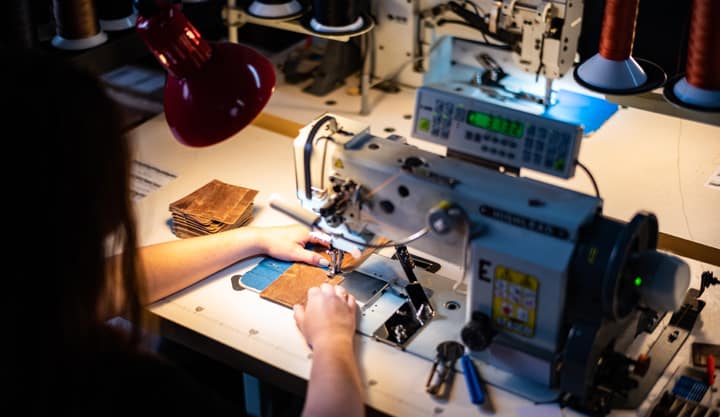 Private label manufacturing interests, please email service@duvallleatherwork.com
We do not prototype or develop products.
Why Duvall Leatherwork?
The Duvall Leatherwork team of crafters are trained in-house to our standards of precision and quality.  As an independent, locally owned and operated company, Duvall Leatherwork prides ourselves on our craftsmanship and customer service. Our success hinges on whether you get everything we promised until you're utterly satisfied. What comes out at the end ultimately looks, feels and functions in ways that work no matter your aesthetic and lifestyle.
In house private label capabilities:
Industrial sewing
Die cutting
Foil stamping
Leather splitting
Leather skiving
Materials management
16 years experience
4,000 Sq ft manufacturing
Dedicated workforce focused on production